We're Colorado's largest multiple listing service (MLS) and our mission is to be your first stop and trusted resource on your home buying and selling journey. When you visit REcolorado.com or use the REcolorado App, you can feel confident that you are working with the most accurate housing information. And we take housing information seriously! But we're not looking for a pat on the back, we're looking to empower you.

By using REcolorado tools, you can be the first to know when Colorado homes for sale come on the market. You can also find Colorado homes for rent, search for new construction, or connect with a Colorado agent.
How do we simplify the home buying and selling process? By offering innovative tools and resources you can use with your agent, including:
When looking for homes for sale outside of the Denver metro area look no further than REcolorado. We feature homes for sale listed by real estate professionals throughout five different partners across Colorado. Whether you're looking for a house in Vail, Steamboat Springs, Salida, Breckenridge, or Grand Junction - we've got you covered. No one knows Colorado real estate like we do - it's in our name!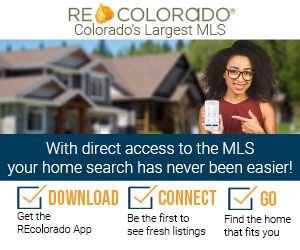 What is an MLS?
An MLS is a database of listings entered directly by real estate professionals and acts as a trading platform to buy and sell real estate properties. When a property is on the market for sale or rent, it is added to the MLS database and tracked through the sales transaction. All this information provides a real-time database that shows precisely when a property is available for sale at any given moment and precisely when a property sells and for what price. REcolorado's listing data is updated in real-time.
Meet our Executive Team and Board of Directors.