Colorado Open Houses
---
Find Colorado Open Houses on REcolorado.com
Do your home search plans call for visiting open houses? REcolorado has the most accurate list of open houses on the market in the Denver area.
With REcolorado, you can:
Search open houses in specific Denver neighborhoods or Colorado communities
Find open houses that meet your criteria.
Sign up to receive notifications for open houses that will be taking place this weekend.
The Advantages to Attending Open Houses
Nearly half of all buyers visit open houses as part of their search for a new home in Colorado. Whether you're looking for a condo in one of Denver's trendy neighborhoods or a family home in the suburbs, there are many advantages to attending open houses.
Sizing up the competition – While at an open house, you can take a look at the check-in sheet to determine the number of visitors; a lot indicates a competitive market.
Learning from the neighbors – Residents of the neighborhood often pop in to take a look at the homes for sale. This is a great chance to ask questions and learn about the community first hand.
An Opportunity to take a close look – As you walk through the home, be sure to look at more than the décor and floor plan. Open houses give you the chance to check out the water pressure, look at storage offered in closets, and see rooms not included in listing photos.
Dos and Don'ts of Attending Open Houses
Don't – ring the doorbell or knock. Walk right in unless there is a note saying otherwise
Do – greet the agent, if he or she is busy, pick up a flyer and start on your tour.
Do – let the agent know if you already have an agent of your own.
DO NOT schedule an appointment with the listing agent without your own agent (if you already have one).
Do use your manners and ask before you open closets, drawers, etc.
DO NOT take photos or videos without asking first
Preparation – The Key to Success
Putting a plan in place before you set out on your visits to Denver Area open houses will help you make the most of your time. Here are a few things to do before you start: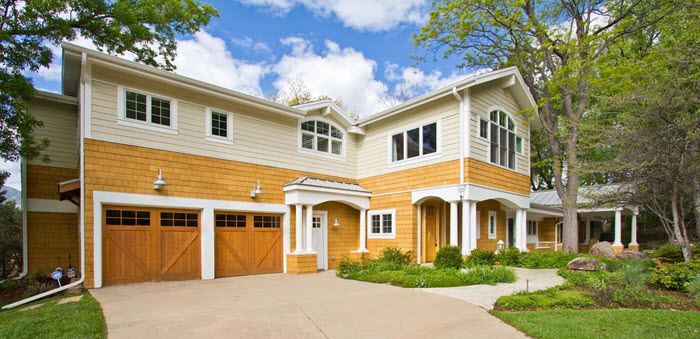 Research – Using REcolorado.com,you can put together a list of the Denver-area homes or condos you want to see community by community. Using the convenient map feature, you can schedule your day to see open houses in one neighborhood, move on to the next area and so on. Schedule enough time to visit each home and travel to the next one.
Checklist – Prepare a room-by-room list of features you want in your new home. Categorize them by must-haves and nice-to-have.
Attire - Dress casually, and comfortably, but still appropriately. Wear shoes that are comfortable as you'll be doing a lot of walking through rooms and up and down stairs.
Etiquette – Even if you would prefer not to engage with real estate agents, remember your manners. Be cordial to the REALTOR or agent hosting the open house. Greet them and sign in. If the agent is talkative, in an attempt to get your business, tell him you already have an agent. Don't forget to thank the agent when you leave.
Start the tour - You will likely receive a property description sheet with information like square footage, number of bathrooms and bedrooms, as well as special features. Use this sheet along with your own list to take notes as you walk through the house.
A closer look - Make certain there is enough storage space in the home, but don't go through someone else's private belongings. Check the width and depth of the closets, kitchen and bathroom drawers, cupboards and cabinets. This is also a great time to see if anything is broken or squeaks.
Politely ask questions - It's okay to ask questions to learn as much as possible about a property – the reason the current home owner is selling, if there are other offers or are there special assessments or other fees. Additionally, it could be helpful to get the agent's opinion on the neighborhood and nearby schools. If they agent can't answer all of your questions, ask where you can get the information.
Hold your remarks – Keep comments to yourself while you're on the tour. You never know who may be listening. If you end up in a multiple offer situation, you don't want the seller choosing the other buyer because he heard you critiquing his home.
Avoid Sharing too much – A little chit-chat is great; however, sharing too much about your personal information can put you at a disadvantage. Remember, the agent works for the seller so you don't want to share any information that could compromise your bargaining position.
Listen to others - Other buyers may be your competition, but they may know something you don't about the property or neighborhood, such as the barking dog next door. Listen to other guests' reactions to the home and engage in polite conversation. You don't have to divulge details of your own search, but you never know what someone else might say.